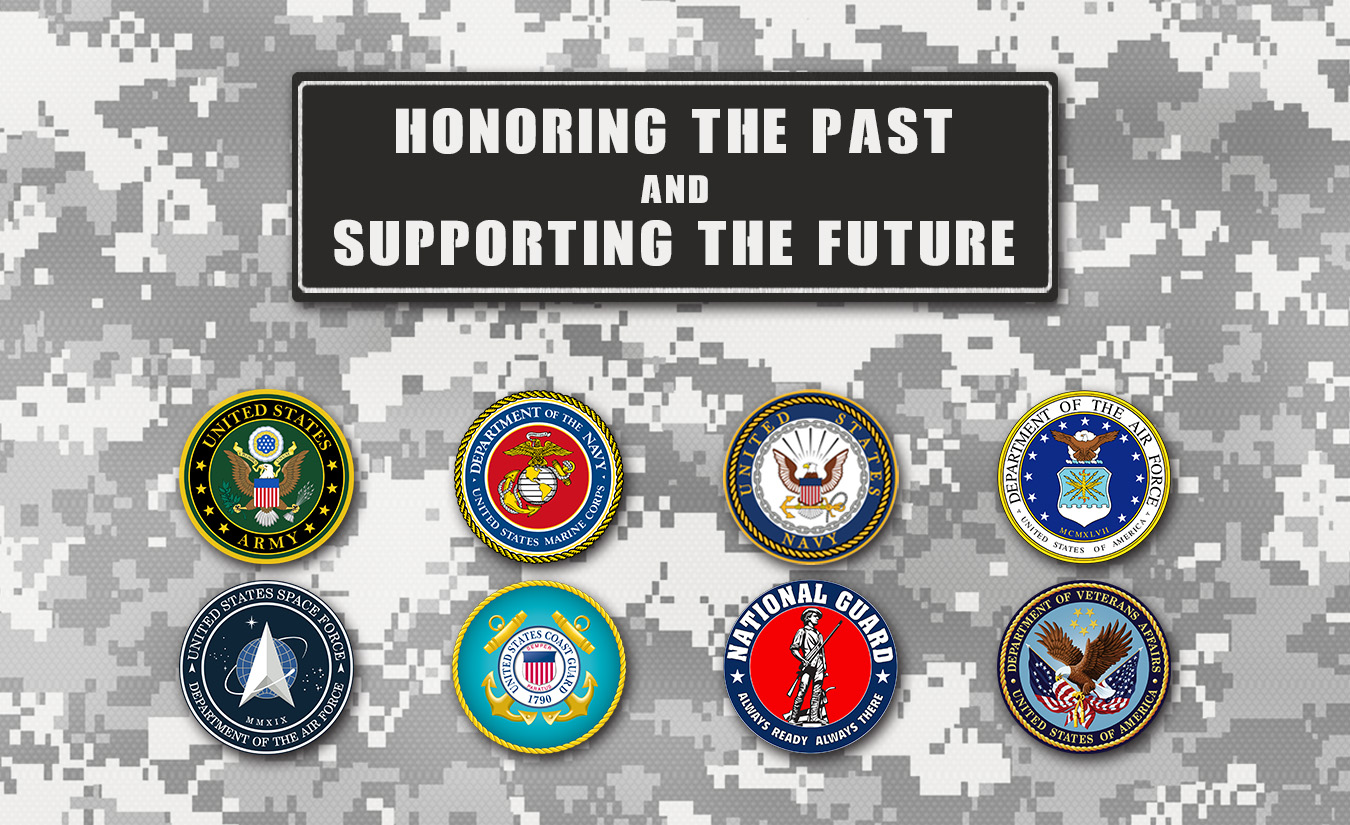 Supporting Our Military Through Design
In addition to honoring our American Veterans through the 2022 Veterans Honor Flight, BHDG is also committed to supporting our United States military and its future operations.
In 2007, we completed our first DoD project for the U.S. Navy.  Since then, our DoD work has continued to grow and expand to include multiple project types for DoD agencies in a wide variety of locations – both CONUS and OCONUS.  Our contracts have included work for the United States Army Corps of Engineers (USACE), United States Army, United States Air Force, United States Navy, United States Marine Corps, and in support of those agencies, the US Dept. of Veterans Affairs.  Our projects primarily include multi-disciplinary Architectural/Engineering (AE) design efforts for both new and existing renovation projects emphasizing our hallmark BHDG architectural and interior design services.
Our design work for the military is one small way that we can give back to those who have served and sacrificed so much for our nation.
Our current projects include:
MICC Fort Campbell and Fort Knox, KY, Fort Sill, OK (U.S. Army): The AE design work provided at these locations include multi-disciplinary designs under our AE IDIQ contract for building envelope repairs, building equipment improvements, and renovations of existing Army military buildings on varied military bases.
US Army Corp of Engineers – Middle Eastern District (USACE-USAF): The AE design work provided on a sub-consultant basis for this location in the United Arab Emirates includes both architectural and interior design services with a variety of security levels on a wide variety of military facility types, including warehouses, dining halls, barracks, aircraft hangers, operations headquarters, to name a few.
US Dept. of Veterans Affairs – VISN 15: The AE design work provided on a sub-consultant basis at multiple locations in Illinois and Missouri includes architectural and interior design services on interior renovation projects including New Operating Rooms, Pain Clinic, Spinal Cord Injury Patient Rooms, VA Police Center, building lobbies, etc.
NAVFAC Atlantic (US NAVY): Current design work for this DoD Agency is full CID Services on a sub-consultant basis for multiple projects OCONUS including maintenance shops, warehouses, hangars, training centers, secure administrative facilities, operational support spaces, armory and paraloft facilities, among other project types at US Naval Bases in Spain and Iceland.

This map illustrates BHDG's military project locations.
Our designs emphasize support of security considerations, functional pragmatism, sustainability, adherence to historical requirements, and aesthetically pleasing solutions which support strong and varied work environments for active duty military personnel, civilian contractors retired from active duty, and our valued veterans.  It is BHDG's goal to design and shape the built environment of our armed forces to ensure they have the tools needed for continued mission success.