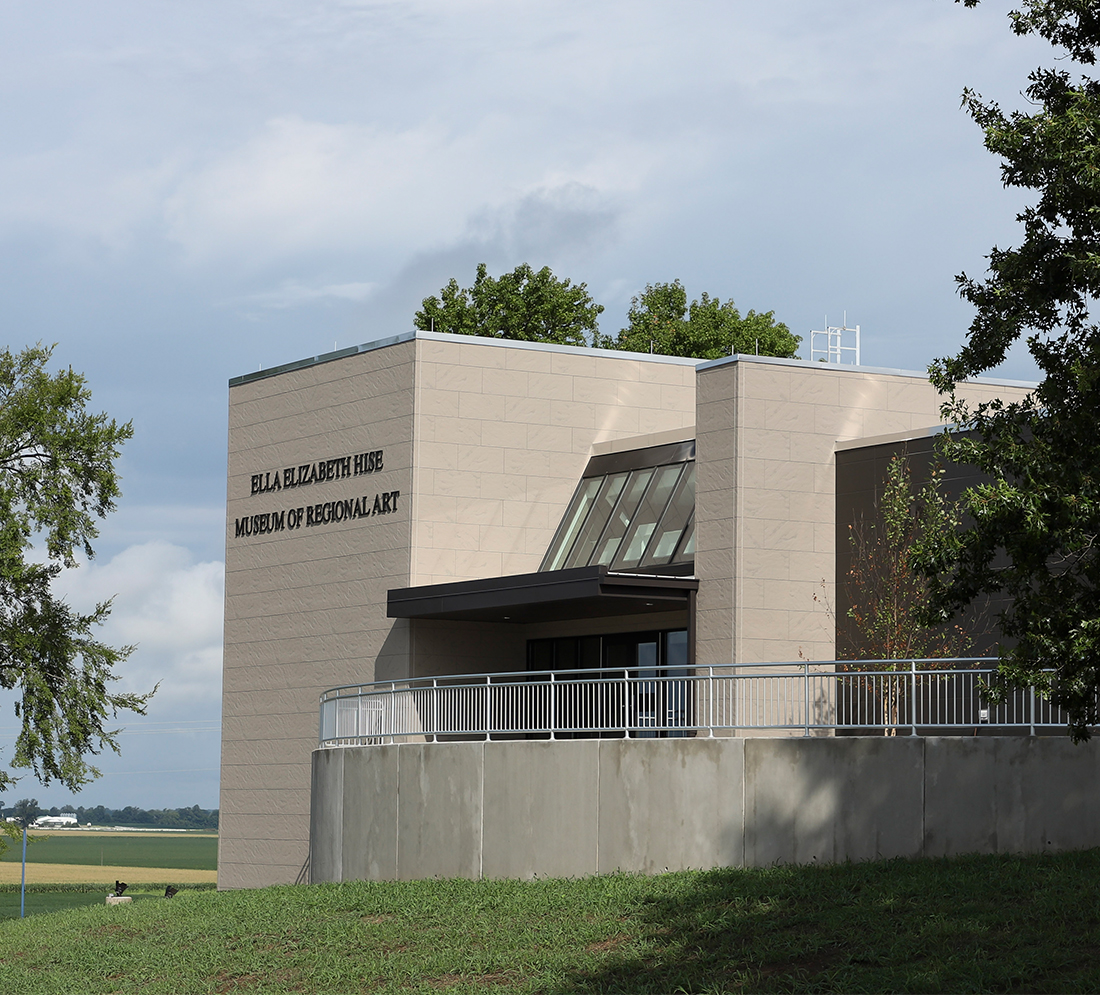 Preserving History & Culture
History and culture are important parts of rural America, as is true for the rich land of Southeastern Illinois spanning the Shawnee National Forest. In 2017, Southeastern Illinois College in Harrisburg, Illinois contracted BHDG Architects for the design of an 8,000 square foot museum dedicated to the preservation and display of artwork native to the lower Ohio Valley region.
Displaying commitment to the region's past, present, and future.
In conjunction with dedication to locally significant fine arts, the museum is a new focal point of the college campus, incorporating existing architectural vernacular with modern design elements and materials. The uniformity of college grounds presents an excellent opportunity to utilize clay masonry as a foundational element of the exterior architecture, acting as a palette for expression of an original architectural vision through material and design. The building entry is significantly elevated above the surrounding site, establishing an expansive view of the surrounding woodland and farmlands, each essential to Southern Illinois. Directly adjacent, the main gallery emerges from the earth as a monolithic stone block feature flanked by similar complimentary stone elements. Contrasting from these masonry elements are lower areas of Nichiha® fiber cement panels with a traditional copper metal finish. The culmination of these materials and elements brings forth a dynamic design that serves as a strong beacon of the college campus, displaying its commitment to the region's past, present, and future.
Design and construction of the museum was made possible by a generous gift to the college from Air Force Colonel William C. Hise and his late brother, Air Force Brigadier General James C. Hise, in honor of their sister, Ella, who was a teacher and art supervisor in the Harrisburg public schools for many years.  Project construction began in late spring 2018 and was completed in August 2019.